In astrophotography, there are many operations and tasks that need to be performed during a nighttime session. Depending on the position of the observed object in the sky, sooner or later, you will need to perform a so-called "meridian flip." What is a "meridian flip"? What does it entail, and how to performe this operation? That's exactly what I discuss and demonstrate in the prepared video.
"Meridian flip" refers to the need to rotate the telescope around the right ascension axis when the astronomical object we are observing crosses the meridian line – a vertical line passing through the zenith point of the sky. This simple operation is of great importance for the continuity of the process of collecting photographic material throughout the night.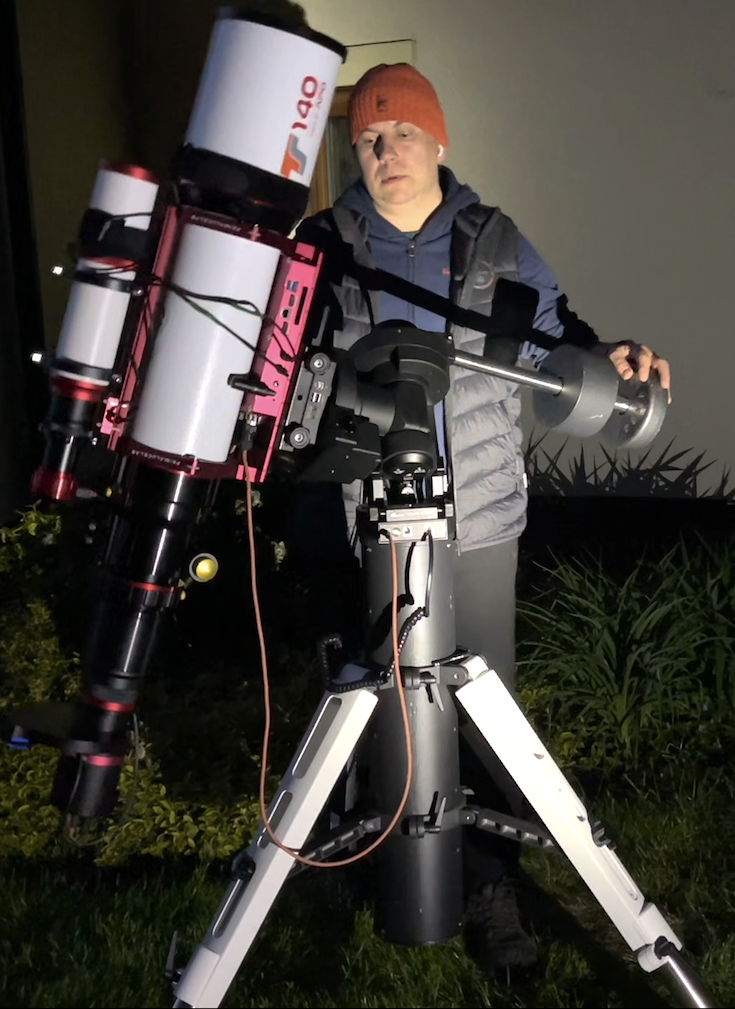 Due to the observation of Earth's rotational motion, we know that astronomical objects move from east to west in our celestial sphere. When a particular object crosses the meridian, the telescope may find itself in an unfavorable position, preventing further tracking of the object due to mechanical limitations of the mount's construction. In such situations, a "Meridian Flip" is performed, which involves rotating the telescope 180 degrees around the right ascension axis. This relatively simple operation allows for continuous tracking of the astronomical object without interrupting the imaging session. To carry out a "Meridian Flip", one needs to adjust tracking settings both in the telescope mount controller and in the astrophotography software used, such as SGP PRO in my case.